Interview with Latinas in Business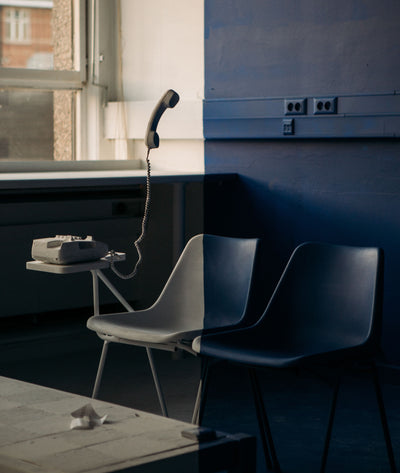 [Republished from Latinas in Business]
2021 WEES Speaker Jessie Gabriel: How she became the go-to legal firm for women
Jessie Gabriel is the CEO and Founder of All Places, a business and legal strategy firm built by women, for women. Jessie founded All Places after feeling unhappy and underappreciated at her previous firm. Jessie's story is an inspiration to all women who have big dreams and are ready to take charge of their careers that anything is possible when you put your plans into action.
THRIVE! Women Turning Adversity into Success
The 2021 Women Entrepreneur Empowerment Summit motto is THRIVE! with our panels and workshops focusing on key areas of growth to connect and empower women business owners and give them the tools and insights to propel forward and thrive post-COVID19. 
Our women's panel, "THRIVE! Women Turning Adversity into Success, will feature guest speakers: Jessie Gabriel, Maria Piastre, and Marvina Robinson as they share insights learned on their journey to success while fighting the odds of being a woman and reinventing themselves during the pandemic. Below, Jessie shares her story with Latinas in Business of how she found success in the male-dominated business and legal industry and became the go-to firm for women. 
"Women belong in all places where decisions are being made"
Jessie Gabriel is the founder of All Places and a champion for women, advocating for gender equality in capital ownership and control. Raised by a single working mother in Southern California, Jessie's success came with a deep appreciation of how gender norms and unequal access to capital contribute to a systemic lack of opportunities for women-identifying entrepreneurs and executives.
Jessie began her career in economics after receiving her B.A. in economics from Dartmouth College. She then earned her J.D. cum laude from the University of Michigan Law School, where she was elected to the Order of the Coif, won the Campbell Moot Court Competition, and served as Executive Editor of the Michigan Journal of Race and Law. 
Throughout her career as a lawyer, Jessie worked at some of the country's most prestigious firms and served clients from Fortune 10 companies to trailblazing pre-seed startups. However, like many women in male-dominated industries such as law, finance, and science, Jessie found that the further she rose within her organization the more marginalized she felt. 
"Even though I was an equity partner and ran my own practice team, I did not have any control over firm culture, who I worked with, or even my own compensation. And I did not agree with many of the decisions being made by the people who did have control over those things," says Jessie. "But it was not until a number of my female clients and other women in the asset management community suggested I start my own firm that I seriously considered it. It was at a dinner in July of 2019 that the suggestion was made and I launched All Places in October of 2020."
Jessie founded All Places with the dream of becoming the go-to firm for women. It was built specifically with women in mind, with its name coming from a famous quote by the late Justice Ruth Bader Ginsburg: "Women belong in all places where decisions are being made."
"Our mission is to support women founders (and women asset managers in particular) along their entrepreneurial journey, doing our part to help them achieve remarkable growth and market power," says Jessie. "The most direct line to those positions is building and controlling wealth, and the most direct line to wealth creation is ownership." 
Developing her vision 
Jessie's vision for All Places began building slowly over time, before she ever really thought it would become a reality. 
"For a period of time at my last firm, I led the Women's Committee. I remember sitting at an event that we were hosting and one of the panelists was asked what you should do if you are unhappy with your firm's culture but have been unable to change it. She responded that, in that case, you should leave. At the time, it seemed like a drastic and impractical option," says Jessie. "I had never considered myself an entrepreneur, and having been raised by a single mother where money was always an issue, financial security held a lot of sway over me." 
However, as she advanced in her career she found herself continually reminded of how little her organization valued her. Her suggestions were quickly rejected. Her salary demands were dismissed. And she was met with more lip service in place of money and power. 
So, she began to plan. 
"I planned, planned, planned. I worked for years to develop key client relationships and save money, and then spent time really developing my vision for a new style of law firm where women would be the focus."
Jessie's ultimate dream was to eventually become the go-to firm for women, something that seemed impossible at the time. 
"Six months after launching All Places, a woman in our community was making an introduction for me. As she was describing me in the email, she wrote, 'There is rarely a call I have with another female fund manager where Jessie's name doesn't come up.' Even now as I write that, I am floored. What seemed impossible was possible–I was now at a firm that was that go-to firm . . . I just had to create it!   
"Being a woman has certainly shaped my path" 
Jessie's experiences as a woman in a male-dominated field were a crucial component and motivating factor in the creation of All Places. 
"Being a woman has certainly shaped my path," she says. "Many of our clients come to All Places because they connect with our message. They have often had bad experiences with traditional law firms, and have had bad experiences within their own career paths. We can commiserate on the lack of belonging we have experienced professionally, and in our intense desire to see ourselves and other women achieve breathtaking success. It is that shared experience and empathy that drives deeply effective partnerships." 
This is a feeling that binds women entrepreneurs together and many women can probably relate to Jessie's experiences, especially if you too are in a male-dominated industry. For women who find themselves wishing to start their own venture or make a change in their careers, Jessie says, "Start talking about. You know so many people who will want to help you, but they can't do it unless you tell them what you want to do and what help you need to succeed. It's terrifying at first, but you'll get over it."
If you're looking for the inspiration and motivation to THRIVE! and make your career dreams come true, you won't want to miss the 2021 Women's Entrepreneur Empowerment Summit. 
Register now to hear more from Jessie Gabriel and other inspiring speakers, participate in deep-dive workshops that will give you the tools to grow your business, and also participate in our signature peer-to-peer networking sessions!