Hey there, SSBCI. What's your deal, anyway?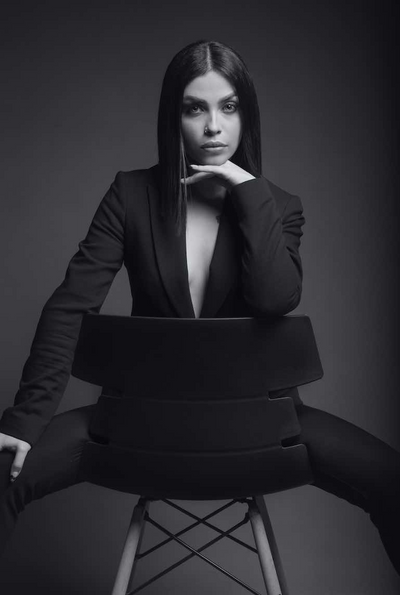 So many small businesses are looking for alternative sources of financing in this bleak fundraising climate. Enter the federal government and its State Small Business Credit Initiative (SSBCI), a Treasury Department program investing $10 billion with the goal of empowering small businesses to access capital, with $2.5 billion specifically dedicated to underrepresented founders and asset managers. In SSBCI terms, "underrepresented" generally means socially and economically disadvantaged individuals (SEDI). More on that below.
How does the SSBCI program work? Treasury is in the process of allocating the $10 billion to states, territories, DC, and Tribal governments based on their individual goals and needs, with $6.3 billion allocated to 39 states so far. To see who has received allocations, check on the Treausury press release here. Each recipient government then directly administers the funds they receive, either through their respective government or via partner agencies. In other words, they run their individual programs according to their own rules within the general guidelines set by Treasury. In practice, this means that every government has unique program requirements, including who is eligible to receive funds, how to qualify and apply, and what you can do with the money once it's in your pocket.
Am I eligible to receive SSBCI funding? The SSCBI program provides several different types of assistance, but we will be focusing on "SEDI" eligibility here. You may qualify as a SEDI-owned business if (1) your business is owned and controlled by individuals whose access to capital has been limited due to gender, race, ethnicity, LGBTQ+ status or affiliation, cultural bias, religion, veteran status, disability, limited English proficiency, membership of an Indian Tribe, or residence in a rural community, U.S. Territory or area undergoing an economic transition; (2) if you or your business is located or will be located in a CFDI Investment Area; or (3) if you have been otherwise adversely affected by persistent poverty or inequality.
What types of funding are available? This will vary by entity, but most state programs we have seen are offering some combination of the following: small business loans; direct equity investments in small businesses; direct LP investments in private capital funds; and co-investments in portfolio companies alongside funds. For the asset managers, don't forget that you are also small businesses and you may be able to access these funds to support firm operations. You can find a list of each state's programs and contact information here.
How Do I Apply?
1.   Decide where to apply. Remember that this is funded by the federal government but the decisions on how to allocate come from the states, territories, Tribal Governments, and DC government. That means you should be prepared for each entity to focus on funneling that capital to support the local economy. Small businesses will generally apply for funding where their business is located. Asset managers may be eligible for funding where they are based or where their portfolio companies are located. So if your fund is based in New York, but you invest in SEDI-owned businesses in Texas, you may qualify for funding in New York or Texas depending on the rules of the relevant programs in each state.
2.   Start early. Applying for government programs can be a time-intensive and annoying process. You may need to register with more than one website, apply for registration numbers, and then wait ages for those numbers to be granted, all of which may need to be done before you submit the actual application. Start now.
3.   Submit your application. No matter the state or program, you will encounter detailed requirements for completing and submitting your application for funding. Be sure to follow these specifications and instructions closely to avoid giving program administrators any reason to reject or delay your application. You should be especially mindful of the terminology in the applications. For example, what exactly does it mean for the "primary focus" of a fund's investments to be on "early stage" businesses? Drilling down on these terms and understanding that sometimes they have specific meanings (and sometimes they don't!) is a critical part of the process. We also recommend resisting the urge to skip "optional" portions of the application. Information that is not strictly required can sometimes make all the difference between you and other applicants.  
4.   Don't suffer in silence. These programs are complex and can get overwhelming, especially if this is your first time applying for funding. We learn something new each time we walk our clients through the SSBCI process, and we find that tackling these challenges together makes all the difference.
ICYMI. We sat down with Karl Fooks at Treasury last month, who was kind enough to answer our questions about all things SSBCI. You can watch the recording here.
--Molly Tranbaugh