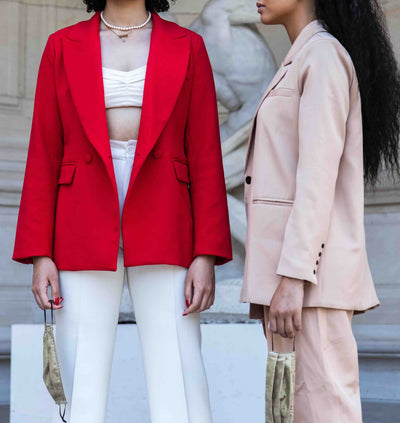 Usually when we're talking about "getting through the holidays," it's a conversation around crowded travel, last minute holiday shopping, and how to tolerate offensive relatives. This year is a little different. This is what we're reading, listening to, gifting, and thinking about to help us get through (and, dare we say, enjoy) the waning days of 2020.
Podcasts
The pandemic has only exacerbated our pre-existing condition of podcast obsession. Right now we're listening to:
Pivot: Kara Swisher and Scott Galloway just about always provide an insightful and entertaining overview of what's happening in big tech, with a pleasant dose of dinner table bickering.

Venture Unlocked: Samir Kaji's new podcast focuses exclusively on first time fund managers and, unlike some other venture podcasts we've listened to, it pleasantly lacks an arrogant, male-dominated, Valley insider tone. Thank you!

Side Hustle Pro: Nicaila Matthews Okome expertly tells the stories of black women who have successfully navigated the transition from side hustle to startup, along with tips for anyone interested in launching her own podcast.

Dare to Lead: Brené Brown's podcast focused on leadership and (of course) vulnerability is refreshing against its in-your-face, know-it-all, go-big-or-go-home peers. 
Reading List
We're going to have tons of free time over these next few weeks, right?!? Admittedly, even as I write this I know I'm deceiving myself. But I can't help but fantasize about at least a few afternoons on the couch with these babies:
Burnout

by Emily and Amelia Nagoski: I fell in love with these women and their research after hearing them interviewed on Dare to Lead.

Breath

by James Nestor: hearing the author interviewed by Elise Loehnen on the Goop podcast, I was blown away (no pun intended, but I'm not mad about it either) the power of breathing blew me away.

Becoming

by Michelle Obama: I may be the only person who hasn't yet finished the First Lady's memoir, but in my defense I had to stop reading it at night because it's too much of a page-turner.

Delivering Happiness

by Tony Hsieh: the ultimate customer service guide by the ultimate customer service guru. Thank you, Tony.
Gift Guide
I am giving gifts (to others and myself) from these amazing businesses that just happen to be woman-owned:
Yes, this is a guide to fun holiday things, but we're still All Places and "fun" to us almost always includes supporting your (and our) business. It may not be totally healthy, but there you have it. If you feel like this has been a bait and switch, I apologize and let me recommend my other go-to: watching Die Hard under a blanket with a tall, creamy coffee and a box of unapologetically large, chocolate-covered cookies. Cheers!
--Jessie Gabriel