All Places 2021 Holiday Gift Guide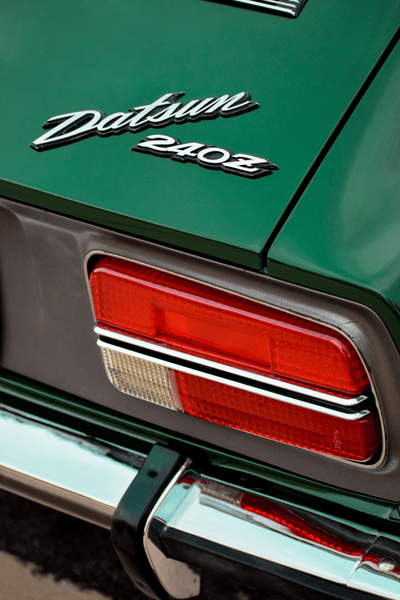 This year our team came together to create this list of awesome products from some of our favorite women-owned businesses. There's a little something for everyone on your list—the foodie, the bibliophile, and the weary (i.e., everyone). And don't be afraid to add yourself to your list. We're certain you deserve it.
Each year we experience the dual joy and pain of holiday shopping. It's wonderful when you land on that perfect gift for someone, but more often there's the preceding (and sometimes eternal) pain that comes with that same gift's elusiveness. We want more of the former and less of the latter for ourselves and all of you!
With that in mind, our team has assembled some of our top gift choices for everyone on your list. They all just so happen to have been created by incredible women who we're sure would love your support. Symbiosis. We've also included a few tips for trying to maintain your holiday sanity, to the extent that's possible. If all else fails, douse self in pumpkin spice lattes and Deux sugar and spice cookie dough.
Shelly's Picks
Boxfox—The Silk Sleep Mask and Silk Envelope Pillowcase (sprayed with the "deep sleep pillow spray") are must-haves for a delightful night of rest. Prefaced with the scents of the heavenly Maison Louis Marie Candle, and a soaking bubble bath, the only thing missing is a bottle of wine.  
Margot Elena/TokyoMilk—Bon Bon Shea Butter Lotion in Gin & Rosewater. The scent is a wonderful combination of citrus zest, rosewood, mimosa and mandarin. Try Margot Elena's Infinite She products aptly labeled Fearless, Inspired, Empowered, and Vibrant in her Beauty + Power Unleashed product lines. Bonus—your purchase helps to support a nonprofit partnership with the popular Dress for Success organization.  
Books:  I loved The Nightingale by Kristin Hannah and have just started The Four Winds (rated a top read for 2021).  While not a new book, I also relished my reading of Where the Crawdads Sing by Delia Owens. All are true testaments to fiercely independent, resilient women.  
Holiday Survival Tip: SIMPLIFY and keep the reason for the season in mind. Many of us tend to go overboard during the holidays and by Christmas Eve, I'm totally exhausted. I have to remind myself to reserve the energy to truly celebrate togetherness with our family and loved ones.
Molly's Picks
The Green Vase. Livia Cetti and her small team of artists make incredible handmade paper flowers here in New York City. Their seasonal arrangements of paperwhites, poinsettias, or magnolia branches make a perfect holiday gift. 
Lizzie Fortunato. This brand was founded by twin sisters Lizzie and Kathryn Fortunato, who design and source collections of unique accessories and home decor. I've always admired their hand-crafted jewelry, and love to support a sister-run company! 
Books: Who is Maud Dixon? by Alexandra Andrews. I loved this smart and suspenseful novel about an aspiring writer who lands her dream job working for a wildly successful but equally mysterious pseudonymous author. Whatever you think may happen next, you'll be wrong. 
Holiday Survival Tip: It's hard to believe this is our second holiday season in the pandemic. I'll try to stave off any holiday stress by remembering how lucky I am to be with my family in person this year. And if all else fails, there's always Adele's new album. 
Jessie's Picks
B. Stuyvesant Champagne. You can call me sentimental because I live just one neighborhood over from the one this champagne is named after, but don't discount my recommendation for that reason alone. The brand was created by a true connoisseur and one of the only Black women who owns a champagne brand. And it is genuine champagne (the grapes are not grown in Brooklyn). 
Beautycounter Lipstick in Brunch. I love a lipstick, and usually a bright lipstick. Brunch, however, is one of those colors you can put on when you want to be chic and understated . . . but still wearing lipstick. The best part is that it is the richest, creamiest lipstick I've ever worn. The packaging is also bellissimo, making it a perfect, shiny gift.
(More TV Than) Books: For anyone who is not feeling reading-inclined this holiday season, here are a few streaming suggestions depending on your mood: Grey's Anatomy on Netflix (I dislike many things about this show, but the one thing I love is that I cry every time I watch it, which I find cathartic); Chef's Table on Netflix (even if you're not a foodie the storytelling is excellent and the food and topography are visually beautiful); UnReal on Hulu (if you ever watched The Bachelor and are into dark comedy, this one's for you).
Holiday Survival Tip: Whatever you choose to do, actually be there. It's so easy when you're going somewhere that you're not crazy about, or spending time with a large group where you don't necessarily like everyone, or celebrating in a place you've been a million times, to just check out. Sometimes how we spend holidays doesn't feel like a choice, but it is. So own it and suck all the joy out of it. And if you can't do that with other people for whatever reason, there's nothing wrong with a solo holiday. A "soliday"?
Team Picks
A few other amazing goodies we just had to share!
Anything from Goldune. Vibrant and sustainable, what a combination. We particularly love the fully compostable wrapping paper set.
This coffee three-pack from Lady Falcon Coffee Club features beans from three different female coffee producers.
Loud and proud Asian sampler queens Omsom have created a made-for-Instant Pot sampler. If someone happens to deserve two gifts this year, throw in an Instant Pot for added effect.
Consider these gorgeous hair accessories made out of recycled plastic from Winden for those on your list who are just a little bit vain but entirely green.
Happy Thanksgiving and Happy Shopping, everyone!
Warmly,
The All Places Team