5 Things We Hate About Pitch Decks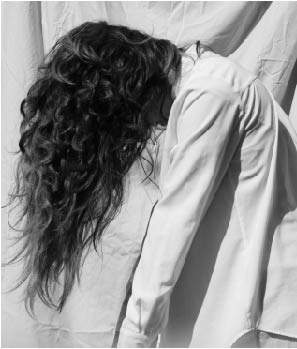 As someone who has worked with quite a few investors and startups and dabbles in angel investing, I've seen a lot of pitch decks. I'm not complaining here, I actually love looking at pitch decks and, even more, love helping new fund managers and startups put their own together as they get ready to hit the fundraising circuit. I love seeing the vision for a new company and spotting all the ways the deck could be improved. I'm yet to see a perfect deck. Maybe that's because I'm a trained issue-spotter and perfectionist, but I think it's also because (as probably all of you reading this know), most decks aren't very good. Having an amazing idea is not the same as being amazing at communicating that idea. Communicating something succinctly, clearly and persuasively is hard . . . really hard. But there are a few simple (sounding) tips that, from an investor's perspective, can make a huge difference. 
Now, why does all this matter? Do I really need to have a perfect deck? If my idea is amazing, isn't that enough? These are all fair questions, and in the world where everything is fair, no, you would not need a perfect pitch deck. But in this world, where things are not fair, attention spans are short, women's ideas get dismissed more quickly than men's, and brilliant ideas by women of color have an even lower chance of gaining traction, a great pitch deck can go a long way. You want every person who (virtually) picks up your deck, to read the whole thing and then lean back in their chair thinking, wow, I can't believe I have the opportunity to invest in this incredible company. Then they run and tell all their friends.
If you are now on board with the importance of a killer deck, here are five things not to do and how to avoid them.
What Does Your Company Do, Exactly? This is the dreaded question you never want to leave your potential investor asking. It sounds obvious, but I can't tell you how common it is to finish a deck and still not be entirely clear on the company's thesis. What are you doing and why? If you are not 100% certain that your deck answers this question, send it to a few people who aren't involved in the business and who you know will be honest with you. You are likely way too close to this thing to know how it will be received by anyone else. Get an outside opinion, even if it might be painful.
Too Long! Ugh, this one probably makes me the craziest. No, it's not as critical as clearly communicating what your company does, but it is absolutely maddening to someone who (like all of you and everyone you're pitching) feels constantly pressed for time. No, I do not want to read your 40-page deck. If you need 40 pages to communicate to me why this is a great investment, you need to sit down and have a long, hard talk with yourself to find out if you are clear on why this is a great investment. Again, it sounds so basic, but it's easy for this to get away from anyone who is spending her days in the details of starting a new business. Forest for the trees, yada yada yada. This is not to say that there isn't a ton of information that is relevant to an investor's decision. Yes, of course. But that doesn't mean it needs to be in the deck. The deck is a teaser. Give me the broad strokes and then, when I'm dying to learn more, point me to a well-organized data room (a subject for another post).
Super Texty. Early in the pandemic I was listening to some podcast clips of YC's Startup School. They were talking about decks and font sizes. The takeaway of this particular clip was that you should make your text so large that someone with bad vision at the back of a room could easily read it. This is less relevant right now when everyone is looking at things on their computer (or phone), but there's still a good lesson in there: think about your audience and make life as easy as possible for them. This is a deck--not a single-spaced business plan or financial statement. It should be easy on the eyes. Yes, it takes more time to figure out how to communicate in fewer words. But you need to do that work so you can make life easy for your investor. How do you want your investor to feel when they're looking at your deck? Like they're reading a textbook or a really beautiful story?
Just Plain Ugly. This again goes back to the (now recurring) theme that your deck needs to tell a story. The visual impact of the deck is just as important as the substance of it. This is the reason great brands are willing to spend on incredible branding, because it makes a difference. At a minimum, the visual presentation should be interesting and consistent. This can be done by integrating a brand color scheme, specific fonts, and some brand-consistent imagery. If you don't yet have a budget for a top-notch branding company, ask the person on your time (or in your life) with the best eye to go over the deck and make it pretty. How amazing would it be to have a deck that is so beautiful that people actually want to keep looking at it? 
Not 100% True. The problem here is not so much that companies are outright lying, it's that they're not communicating the full truth. This could come in the form of exaggeration or exclusion of harmful information. Your deck should not read as too good to be true, because even if it is technically true, no one is going to believe it. Then there are the legal issues--if you are selling stock (or SAFE notes) in your company and your information is not entirely accurate, even if you do raise the money, you could be facing litigation down the road. Give your investors the information they need and deserve and let them make an informed decision. If you really believe in your company, this will not be a scary prospect. 
When a potential investor opens up your deck, she is probably looking for a reason not to invest because that's just how the mind works. Your job in putting your deck together is to make investing feel like the easier decision. If you're not sure if your deck does that, start socializing it and ask for feedback. Then listen and make it better.
--Jessie Gabriel